Brainstorming at the Barre Master Class - Jan 15, 2022
Virtual Online Webinar From The Comfort Of Your Home!
SATURDAY, jan 15, 2022
Virtual Event Time:

Please note the start time based on YOUR timezone:

8 - 9:45 AM PST (BC)

9 - 10:45 AM MST (AB)

10 - 11:45 AM CST (SK, MB)

11 - 12:45 PM EST (O

N, QC)

12:00 - 1:45 PM ATL
Live Virtual Streaming Event: From the comfort of your home
You will receive an important follow-up email containing your unique log-in/access to attend your LIVE STREAM experience
If you are paying for someone else:
Please provide their full name, address, phone and email in the "Ship To" Section at checkout.
Workshop Description
BRAINSTORMING AT THE BARRE - DOUBLE TROUBLE WITH 2 WORKOUTS

Join Master Trainers Laurie Idema-Wood and Wendy McCormick at the Barre and experience 2 different teaching styles!   Take part in 2 fun and dynamic classes with new ideas – open to anyone with a passion for fitness
End the session with a relaxing yoga stretch
Laurie Idema-Wood - Master Trainer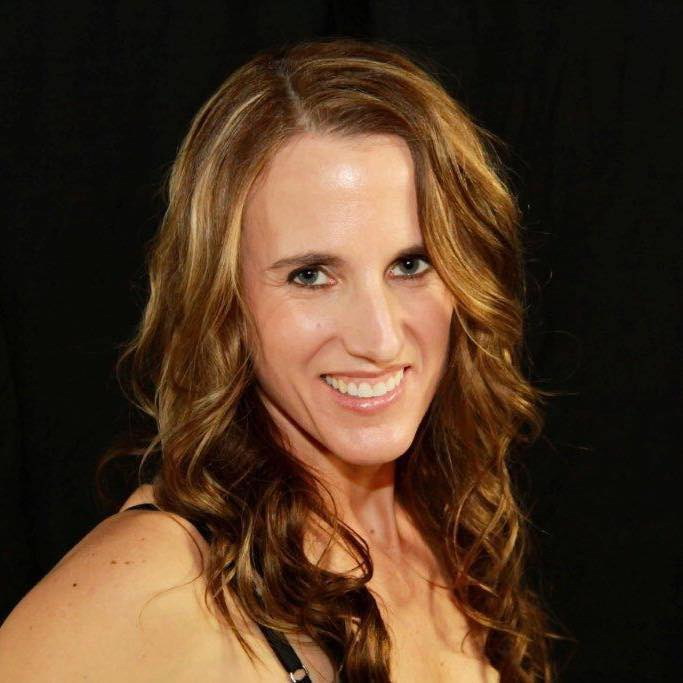 Laurie Idema-Wood - Master Trainer for FMG
Laurie has been in the fitness industry for over 30 years. She started out as a group fitness leader in land, aqua, cycle, and active older adult disciplines. After completing a degree in Kinesiology, she returned to university for 2 more years to study advanced exercise prescription for clinical populations, then enrolled in massage therapy. She has worked in several sports medicine clinics which paved the way for business ownership. Laurie has owned and operated Body Connections Fitness & Massage Therapy in Regina, SK since 2005. Her passions are myofascial release, instrument assisted soft tissue mobilization, orthopedic assessment & treatment and clinical exercise prescription.
Laurie Idema-Wood (BPAS)(CSEP-CEP)(CSCS)(RMT)(MTAS)(RYT)(FIS)(PTS)
Clinical Exercise Physiologist/ Certified Strength and Conditioning Specialist/ Registered Massage Therapist/Myofascial Release Therapist/ Graston Technique Provider/ Registered Yoga Teacher/ Fitness Instructor Specialist/ Personal Trainer/ Course Conductor -SPRA
Wendy McCormick - Master Trainer
Wendy McCormick, FMG Master Trainer

Wendy is currently the e Adult Fitness and Lifestyle Supervisor at the Jamie Platz Family YMCA in Edmonton, Alberta where she manages a team of over 60 of land and aquatics instructors. In addition to management, she instructs fitness classes at facilities and schools through out the Edmonton area.
She started her fitness career over 20 years ago at an all women's fitness club.  She held many different positions in the company but stayed with her true passion - Group Fitness.
Her endless energy and drive to achieve prompted her to become a Training Educator of Fitness Instructors with YMCA Canada. She loves motivating and encouraging participants and instructors to grow and challenge themselves.
Wendy holds many certifications including: 
Bender Ball
Body Pump
Group Power
Keiser Indoor Cycling
Fusion Fitness Training
TRX
High Fitness
NASM
AFLCA Ever Active Kids, and Zumba.

In 2018 she was nominated for the Canada's top Fitness Instructor with Impact Magazine.
When she's not sweating, she enjoys sewing, crafting and baking treats for friends and family.
Equipment Options
| | |
| --- | --- |
| Equipment - Workout #1 with Wendy | Modification |
| Barre | Wall, chair (no wheels) or countertop |
| Bender Ball | Small pillow, rolled up towel |
| Hand Held Weights | Soup cans |
| Resistance Bands/Tubing - Flat | Pantyhose, leggings |
| Equipment - Workout #2 with Laurie | Modification |
| Barre | Wall, chair (no wheels) or countertop |
| Foam Roller - full length | Tennis/lacrosse balls, small towel rolled up |
| Glute Loop | Resistance Band / Pantyhose tied to form a loop |
| Yoga Block | Firm cushion |
Course Materials
You will be provided with a Zoom link a few days prior to the event

Cancellation Policy - Live Stream Webinars
CANCELLATION POLICY - LIVE ONLINE WEBINARS (LIVE STREAM)

All cancellations must be received in writing, email, fax or letter
There are no refunds for Online Webinars


If you are unable to attend:

you will be provided with a recording of the training for a limited time