Barre Above with Pilates Focus - Dec 11, 2021
EARLYBIRD DISCOUNT
2021-09-21
2021-12-05
Saturday, DECEMBER 11, 2021

Virtual Event Time:

Please note the start time based on YOUR timezone

8 am - 3 pm PST (BC)

9 am - 4 pm MST (AB,SK)

10 am - 5 pm CST (MB)


11 am - 6 pm - EST (ON,QC)



Live Virtual Streaming Event: From the comfort of your home
You will receive an important follow-up email containing your unique log-in/access to attend your LIVE STREAM experience
All Virtual Event attendees will be shipped a free pair of Gliding Discs and Bender Ball (a combined $45 value!)

Shipping to Canadian residents only
Remember to register early enough to allow adequate time for your training materials to be shipped to your home.
If you are paying for someone else:
Please provide their full name, address, phone and email in the "Ship To" Section at checkout.
Curriculum
You'll Discover
The magic behind why Barre and Pilates disciplines are such a perfect combination, and how they share similar concepts and principles.
The innovation of using Barre and Pilates equipment together to create a totally dynamic and effective functional class.
The techniques teachers of excellence use to help first-timers feel successful, while challenging seasoned participants in the same class.
The 2 Must-know techniques for creating effective progressions and regressions for any barre exercise.
The power of Convergent Strength Training, a unique methodology used in Barre Above® that maximizes muscle fatigue, and how to apply it in a vertical format for a Pilates audience.
The importance of vertical alignment, core stability, and Pilates principles as they relate to teaching a Barre and Pilates focused class.
The application of Planes of Motion as they relate to exercise selection and functional kinesiology.
You Learn How To
Create and teach Barre classes for a Pilates audience and for all types of fitness levels.
Easily exchange a Barre exercise for a similar Pilates equipment exercise and how to modify both.
Structure an effective 30, 45, 55, or 60 min. classes.
Choose the perfect exercise selection based on your audience, whether at the Barre, on the mat, or on a reformer.
Pattern exercise sequences that create strength gains, plus improve functionality, cardiovascular fitness, flexibility, endurance, and posture.
Teach a cohesive class for any type of room set up – whether in a small studio packed with Pilates equipment or without it.
Cue for every type of learner
Teach in the optimum sequencing for a Barre and Pilates fusion workout
Leslee Bender - Creator of Barre Above Pilates Focus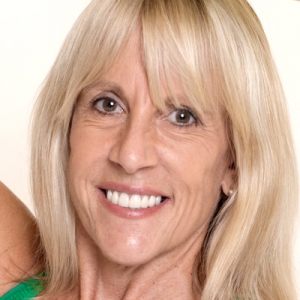 Leslee has over 30 years of experience in the fitness industry is the co creator of Barre Above™, creator of Barre Above™ Pilates Focus and creator of the Bender Method of training, which received "Infomercial of the Year" in 2007 for short form, and more than 2,000,000 orders.
 She has presented fitness education internationally in over 20 countries. Leslee is a sought after  international speaker in over 20countries on topics of functional training and movement analysis.
Leslee has produced over 30 DVD's and has created one of the safest methods of core training, the Pilates Coach Method. Leslee is a graduate of the Gray Institute of Applied Functional Science, and is now enrolled in the GIFT program there, believing that you can never stop learning the true functions of human movement. She is also a 2010 finalist for IDEA Instructor of the year. Presently, Leslee works in Orlando as a functional training specialist with pro-water skiers.
ACSM NASM PMA ACE Gray Institute FAFS
Continuing Education Credits
Canadian CEC's for Live In Person Events
AFLCA 8, BCRPA 8, canfitpro 4 FIS, 4 HWL, 4 PTS, CFES 8, FNB 8, MFC 5, SPRA 6
Canadian CEC's for Live Virtual Webinars Events

AFLCA 6, BCRPA 8, canfitpro 4 FIS, 4 HWL, 4 PTS, CFES 8, FNB 8, MFC 5, SPRA 6
US CEC's
12.0 AFAA, 1.2 ACE, 1.2 NASM, 12.0 SCW
Course Materials
Print & Electronic Instructor Manual
Certificate of Completion
Instructor Web Account with initial workout choreography & educational videos
2 digital Barre workout videos
Opportunity for ongoing education
Exclusive Discounts on equipment and apparel
Cancellation Policy
CANCELLATION POLICY - LIVE IN PERSON EVENTS

All cancellations must be received in writing, email, fax or letter
Cancellations received 15 days prior, will be refunded less a $75 administrative fee
Cancellations received 7 days prior will receive a credit towards a future event less a $100 administrative fee
No refunds or credits will be given for no-shows at the event
CANCELLATION POLICY - LIVE ONLINE WEBINARS (LIVE STREAM)

All cancellations must be received in writing, email, fax or letter
There are no refunds for Online Webinars


If you are unable to attend:

you will be provided with a recording of the training for a limited time
you will be provided the opportunity to attend another training at a future date
UPON COMPLETION
Attendee is certified to teach Barre Above™ with Pilates Focus classes upon completion of this training
There are no monthly licensing fees or annual re-certification fees.