SATURDAY, SEPT 17, 2022
Virtual Event Time:

Please note the start time based on YOUR timezone:

8 am - 10 am PDT (BC)

9 am - 11 am MDT/CST (AB-SK)

10 am - 12 pm CDT (MB)

11 am - 1 pm EDT

(ON, QC)

12 pm - 2 pm ADT (NB, NS)
Live Virtual Streaming Event: From the comfort of your home
You will receive an important follow-up email containing your unique log-in/access to attend your LIVE STREAM experience
See what this training is all about with Laurie!
Learn More About this Training!
Continuing Education Credits
Canadian CEC's for Live Virtual Webinars Events

canfitpro 1 FIS, 1 HWL, 1 PTS
AFLCA 2, CFES 2, SPRA 2

Workshop Description
anatomy of movement

Are you a little rusty in the Anatomy Department?  Group Fitness Instructors and Personal Trainers have the responsibility to provide safe and effective programming for their students.
Honing in on your anatomical structure of the body is basic to understanding musculoskeletal function and how both "structure" and "function" are modified by exercise.  Knowing what muscles and/or muscle groups are involved with specific exercises is integral to any balanced lesson plan. 
We are here to help you understand the foundation of anatomy so you can become a "critical thinking fitness leader". 
Course Materials
You will be provided with a Zoom link a few days prior to the event

Laurie Idema-Wood - Master Trainer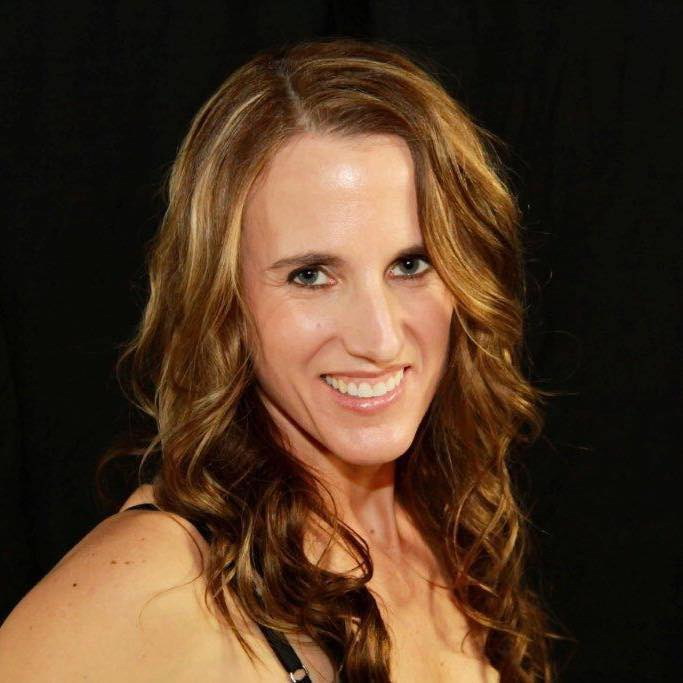 Laurie Idema-Wood is the owner of Body Connections Regina and
Laurie has been teaching fitness since the 1980s and training instructors since the 1990s.

She has a Kinesiology and Massage Therapy Degree and is also a Certified Exercise Physiologist, Certified Strength and Conditioning Specialist, and Yoga Instructor. During the day, you can find Laurie at her small business Body Connections Fitness & Massage Therapy where she specializes in postoperative orthopedic rehabilitation.

During evenings and weekends, she partners with the community to offer various fitness classes and instructor trainings.  In her spare time, Laurie enjoys lifting weights, hiking and biking with her family.


(B.P.A.S.)(C.S.E.P.-C.E.P.)(C.S.C.S.)(R.M.T.)(M.T.A.S.)
Registered Massage Therapist/ Exercise Therapist
Barre Above and Tabata GX Master Trainer
Our Cancellation policy for Virtual Livestream Events
CANCELLATION POLICY - LIVE ONLINE WEBINARS (LIVE STREAM)

All cancellations must be received in writing, email, fax or letter
There are no refunds for Online Webinars


If you are unable to attend:

you will be provided with a recording of the training for a limited time
you will be provided the opportunity to attend another training at a future date
In signing up for this program you agree to the following

I am voluntarily participating in a class, classes or online webinar hosted by The Fitness Marketing Group Inc. I will be receiving instruction and information concerning fitness and wellness techniques, which may include weight training and other physical activities. I represent and warrant that I have no physical or mental health condition that would prevent my safe participation in any of these modalities . I agree that if I am pregnant, or have a known cardiac arrhythmia (including very slow heart rate), a history of heart block, or if I am taking anti psychotic medications that may result in an adverse reaction in connection with physical activities, I will consult with and obtain the permission of a physician prior to engaging in any physical activities in connection with these classes.
I am willingly and voluntarily assuming any risks, injuries, death or damages, known and unknown, which I might incur as a result of participating in a live or online class/webinar hosted by The Fitness Marketing Group Inc. I will not have any liability for such injuries,in the results from participation in the modalities listed, to the maximum extent allowed by applicable law.
I acknowledge and agree that The Fitness Marketing Group Inc. and any trainers under their directions are not a medical professional and does not provide any medical diagnoses or treatment. I agree that if I have any medical condition, I will seek the help of a medical professional.
To the maximum extent permitted by applicable law, I hereby (a) waive and release any claims, known or unknown, I may have against The Fitness Marketing Group Inc. , including its instructors, officers, directors and employees, contractors and agents, arising from or in connection with the services provided by The Fitness Marketing Group Inc. ("Claims") and agree to indemnify The Fitness Marketing Group Inc. , including its instructors, officers,directors and employees, contractors and agents, from and against any and all Claims.